Help Support MASIP Initiatives - Become a Sponsor
---
All aspects of MASIP are achieved because of the participation of industry members. Aside from membership we have other important areas that need everyone's participation.
Our Fallen Heroes Initiative is dedicated to helping the families of those in our industry who may unfortunately become gravely injured or deceased on the job. The funding for the Heroes is strictly voluntary and we hope you find it in your heart to contribute to this fund.
The PAC (Political Action Committee) is a necessary tool to achieve our goals that the members set to defend and promote the Security/Investigative Legislatively and Politically. We ask for your personal contribution to the MASIP Political Action Committee.
We also offer the opportunity for marketing and promotion of your business and those who support our industry through sponsorship on the website, in the newsletter and at our association meetings.
Donate to:
Fallen Heroes
MASIP PAC
Become a Sponsor
---
---
Submit Your Payment Online or Download and Mail in Our Form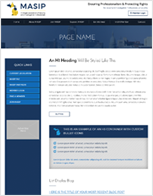 Advertise On Our Website
Website Sponsor- 2x3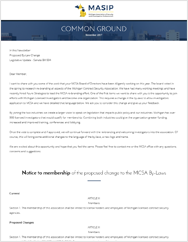 Advertise In Our Quarterly Newsletter
Common Ground Sponsor – Full Page
Common Ground Sponsor – Half Page
Common Ground Sponsor – 1/4 Page